Thursday, 29 March 2007
Fleetnet 800
Fleetnet coverage map (3.67 MB)
AVAILABLE AT GENE'S TELECOM - Authorized MTS Fleetnet Dealer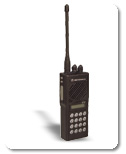 FleetNet 800 service is an advanced wireless communication solution for commercial, government and public safety organizations. Available on all major roads and to 98% of Manitoba's population, FleetNet 800 extends your business's reach.
Fleetnet Calling Plans:
Rates are customized based on the coverage area, features and the amount of airtime you require. Usage packages are the most cost effective when the total available airtime for your
account is pooled.
---
FLEETNET 800 RENTALS:
The FleetNet 800
TM
radio rental program offers customized two-way radio equipment solutions designed and delivered to your specific needs. With state-of-the-art Motorola two-way radios, MTS combines our expertise and experience to offer you a complete solution for your communication needs.
We understand that not everyone needs to purchase a fleet of radios when they are needed for just a short period of time. For this reason, we offer our inventory of Motorola two-way radios on a rental basis. If you need radios for a film shooting or a large event, renting from MTS is the answer!
We understand that short-term communication needs vary greatly. Every situation is unique. So we have structured our Radio Rental Program to be flexible. Regardless of the size or scope of your event, we can design a rental program to meet your specific meeting requirements.
Talk to large groups, segregated groups or one-on-one, all with the push of a button! With Talk
Group
and group dispatch, you can make only one call to 20 people rather than 20 individual calls - and only the transmitter is billed!
Unlimited airtime for radio-to-radio communication!
Just think, you could finish your
FleetNet
conversation in less time that it takes a cellular phone to dial and ring.
Virtually every major road in Manitoba with 98% of Manitoba population is covered, including areas where cellular service is not available.
One of the largest most advanced radio networks in the world, designed and built to the highest Public Safety Standards.
Last Updated ( Wednesday, 13 July 2011 )